Thank you for visiting our website. We love being Mobile, Please check out the new way you can view us from your mobile Home screen.
Iphone App Icon
The below are the steps to set up this mobile icon on to the home screen on IOS. (please find the screenshots attached)
1. Open the-new-englander.com on your Iphone/Ipad/MAC using SAFARI browser (please only use the default IOS Safari browser to make it easier).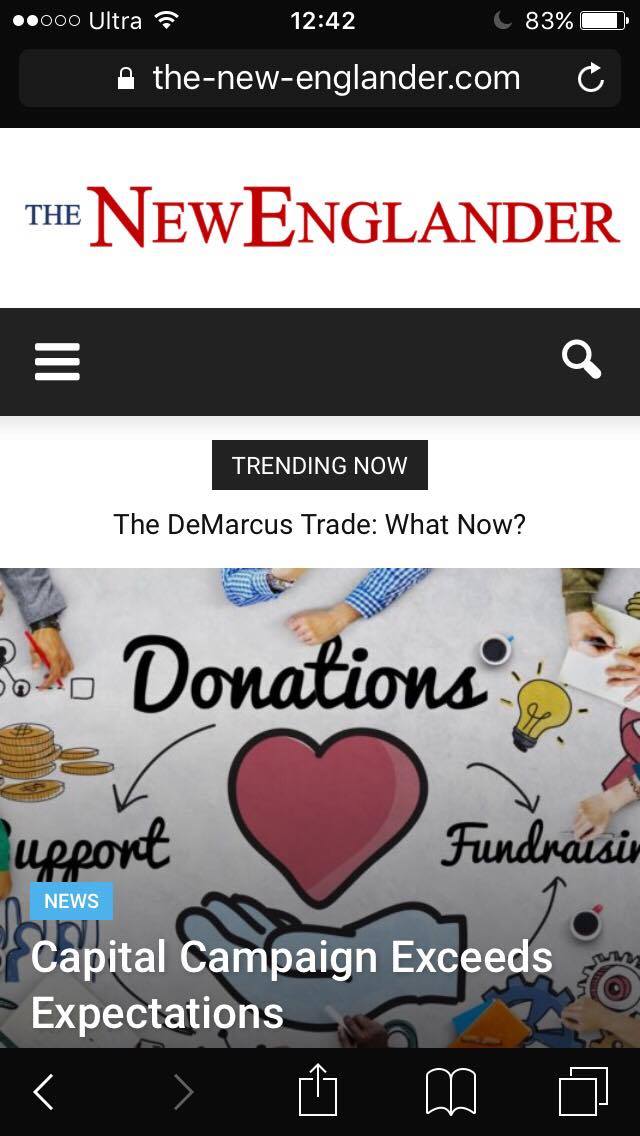 a. You will see a Share Icon (Up arrow in a box) in the bottom center of the screen when the browser with the-new-englander.com is opened. Click the Share Icon
2. Now click "Add to Home Screen"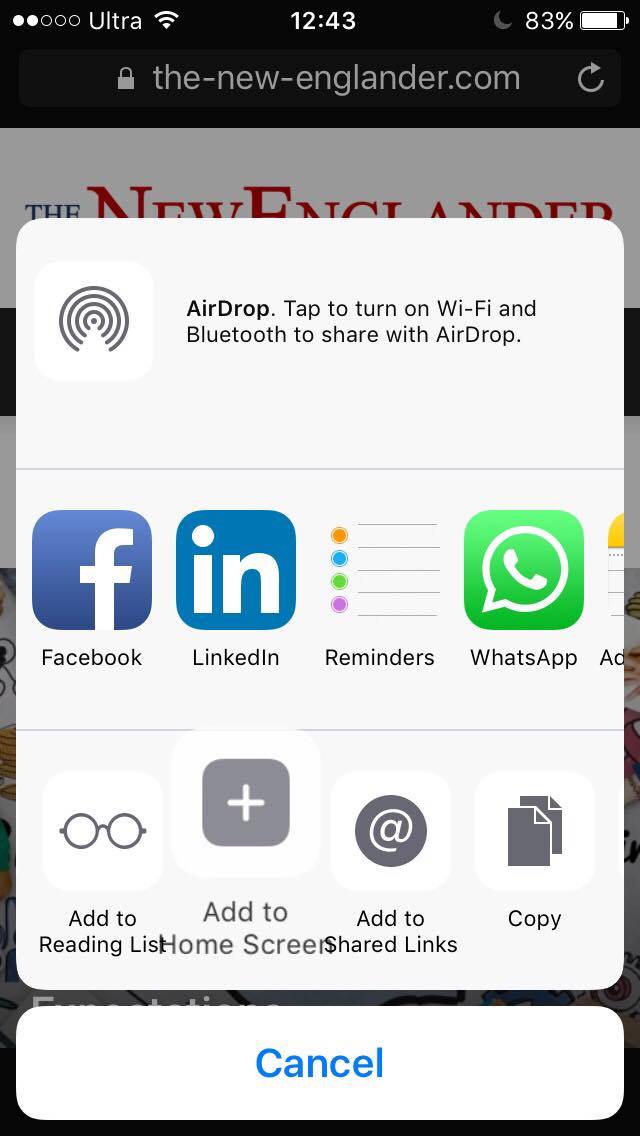 3. Rename the website to "New Englander" or something shorter to fit with the screen icon and click ADD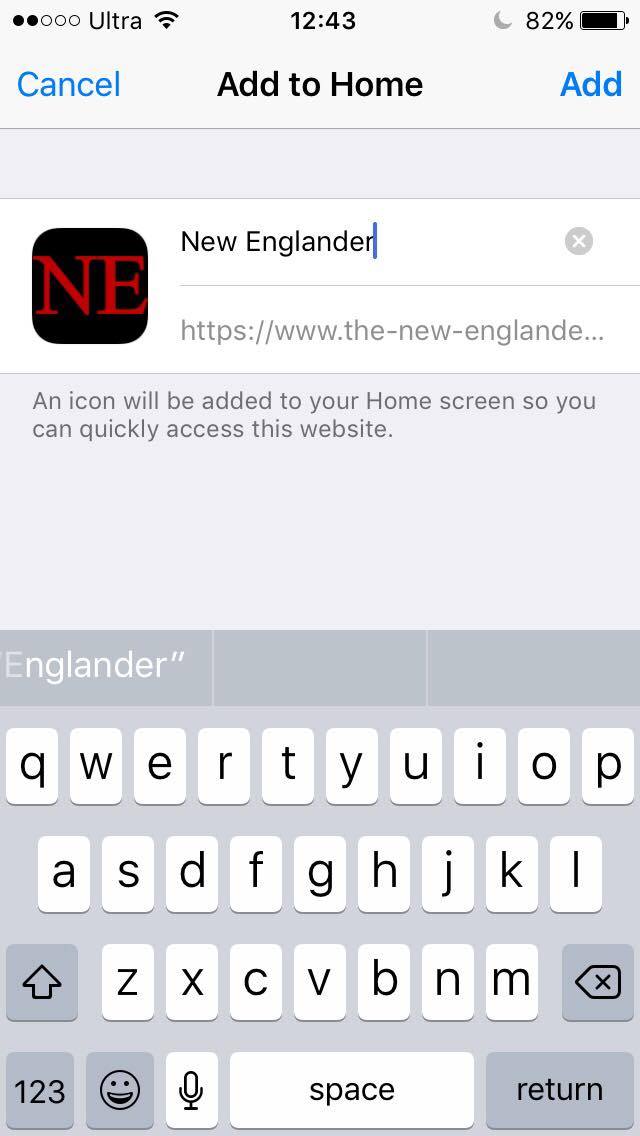 4. The "New Englander" is now on the home screen of your Iphone, Ipad or any other IOS device.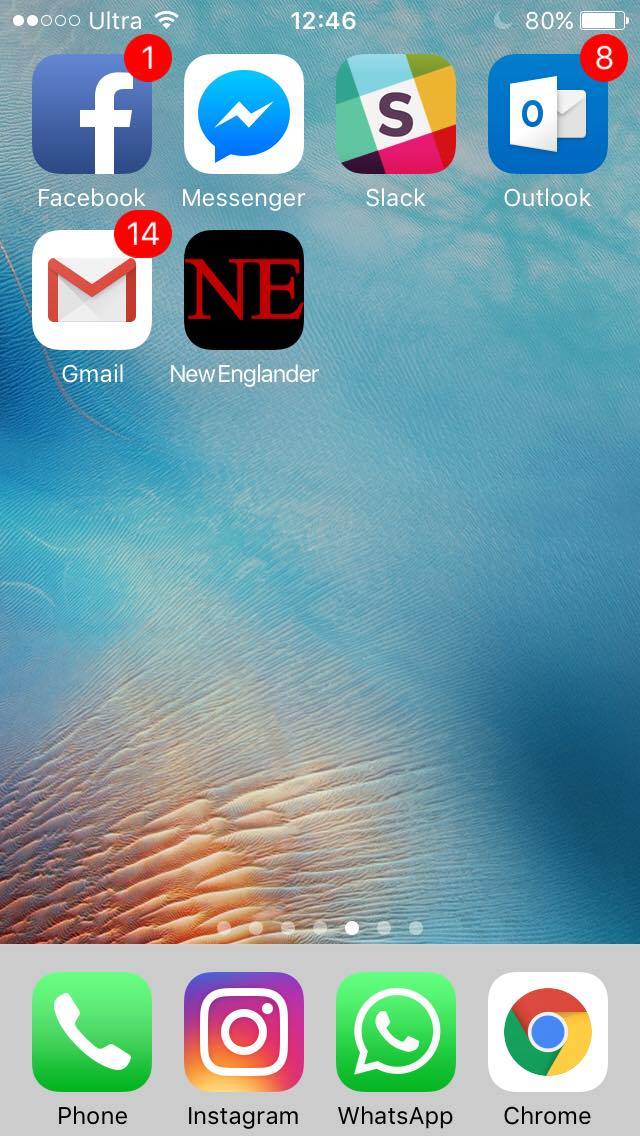 For android, Windows and other mobiles
Please click on below reference link to know how to add New Englander Mobile App Icon to your Homescreen on your Andriod or other Mobile OS.
https://www.howtogeek.com/196087/how-to-add-websites-to-the-home-screen-on-any-smartphone-or-tablet/